Links to Other Websites
Here you will find links in alphabetical manufacturer order to other websites which we have found useful or which can also provide additional research information on particular brands, designs or technical information. We also list a number of User Forum links here. If your site is not shown and you would like us to put in a link, please email us. Please note that Falcon Acoustics is not responsible for the content of any other website or forum, the clickable logo links are provided purely to help provide information and research.

THE AUDAX ARCHIVE We are delighted to be able to offer AUDAX units again, and we are happy to help with current production replacements for their classic drive units. The Audax Archive link lists the downloadable datasheets for nearly all the "old" Audax units.

IMF ELECTRONICSA useful site for information about IMF Electronics Loudspeakers, also with some information on the John Wright time at TDL, and a section about Fried Loudspeakers.
The IMF Forum has an expanding information section and an active membership, and can be found at http://tech.groups.yahoo.com/group/imf-electronics/
For Transmission Line enthusiasts, we also strongly recommend:
TRANSMISSION LINE LOUDSPEAKERSDave Dlugos has run this site dedicated to the design and history of transmission line loudspeakers for a long time, it's an excellent resource with many links into other similar-interest sites:
QUARTER WAVE For anyone with a serious interest in the design and mathematical modeling of transmission line loudspeakers, Martin J Kings' Quarter Wave website is a must.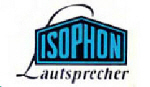 THE ISOPHON ARCHIVE , with datasheets on the Isophon KK8 and KK10 Tweeters.

KEF have an excellent website with a lot of useful information. The story of KEF, the speakers and the legendary drive units including datasheets is well documented.
Of particular interest is Andrew Watsons' excellent History of KEF Drive Units

Terry Allans' definitive KEF site contains a wealth of carefully researched information on the classic KEF speakers and drive units. Well worth a visit if you are looking for information or help on KEF speakers.
There is an active KEF Forum called SpeakerTalk on the site, which has amongst its members ex-KEF staff and a large number of highly knowledgeable KEF aficionados.

LS3/5A - THE UNOFFICIAL LS3/5A SUPPORT SITE
Paul Whattons' recently updated site - widely acknowledged as the main internet resource for LS3/5A information. A goldmine for LS3/5A fans, and a large number of links into other LS3/5A sites including the various LS3/5A Forums.

RAM LOUDSPEAKERS
Falcon made all RAM crossovers including the LS3/5a, and our RAM material with a 2011 interview with Vince Jennings (ex-RAM) is located in the Falcon Archive here. The link to the RAM Loudspeakers site run by Vince Jennings is here. There is another site here with additional information on RAM run by Howard Graham from Australia.
We get lots of enquiries about RAM speakers, particularly about the Dalesford, KEF, Isophon and Audax drive units used, so if you have any more information and are willing to share it, we'll be very happy to put it on the site with an acknowledgement.

ROGERS LOUDSPEAKERS
The best collection of information on one site about Rogers loudspeakers especially the BBC models manufactured by Rogers is Mark Hennessey's site, which has a large amount of unique reference material available (and more useful links).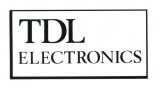 TDL
Model information and TDL history is here on Cataloghi TDL Electronics. There is some information including the ELAC/IMF/TDL driver datasheet available in the Falcon Archive here, and in the History section of the present TDL website here.
SECOND-HAND HIFI - WHERE TO BUY AND SELL

There is a huge amount of second-hand hifi equipment for sale on eBay but the principle of caveat emptor (buyer beware) is paramount. Read the description properly, look at the seller's feedback and ask questions if something isn't clear. Don't bid/buy if you're not sure. If it doesn't sound right it's probably not right, and instances of "molested" equipment seem to be increasing all the time. Selling on eBay/Paypal is not cheap now, and for mainly UK buyers/sellers, there are some alternatives run by enthusiasts which you should seriously consider. Do follow the suggestions on email addresses to avoid spam.

RETRO HIFI
Retro Hifi has details on classic equipment, and is a good information resource. There is also a free and very popular For Sale/Wanted board, and it's used extensively by genuine enthusiasts. For a small fee (much cheaper than eBay) which helps support the site your item can be "showcased" for quicker results.

AUDIOJUMBLE
Audiojumble is THE major UK second-hifi sale and is held every 6 months in Tonbridge, Kent. It's great to see so much classic hifi offered for sale by knowledgeable dealers/enthusiasts under one roof. Well worth going. The site also has a free For Sale/Wanted board, again very popular and effective.
MANUALS
Getting manuals for classic hifi is often a big problem. There are several free sites where you should look first before putting your hand in your pocket and buying a copy of what you can probably find free on the web.

VinylEngine contains setup information, images, articles and reviews for most modern and vintage turntables, with owner's and service manuals, schematics and brochures for free download to members.

HiFi Engine has thousands of owner's manuals, service manuals, schematics and product catalogues covering amplifiers, pre-amps, power amps, tuners, tape decks, cd players etc.