SB Acoustics Drive Units & Speakers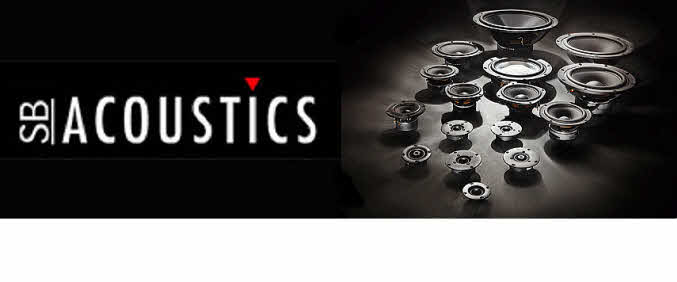 SB ACOUSTICS LOUDSPEAKERS. PROBABLY THE BEST VALUE RANGE CURRENTLY AVAILABLE.
Tweeters, midranges, midwoofers, woofers and sub woofers.
Widely used by OEM manufacturers who know good performance/value when they see it.
Satori units give State of the Art performance at excellent prices, outstanding value for money and technical performance. Falcon Acoustics is Official SB Acoustics UK Distributor.
SB Acoustics drive units are designed by Ulrik Schmidt and Frank Neilsen of Danesian Audio in Denmark (previously with Scanspeak, Tymphany and Vifa). The Danish design pedigree and attention to detail is clearly evident throughout the range. They are manufactured in Indonesia in the highly experienced Sinar Baja Electric factory. Our opinion is that SB Acoustics offers exceptional value and performance.
You can access each SB Acoustics Product Range by clicking on the left column, or if you have a particular driver type or size requirement you can compare drive units across the product ranges by clicking below on the driver type you are looking for. Driver unit types are listed in ascending unit size.
SB Acoustics Tweeters SB Acoustics Mid/Full Ranges SB Acoustics MidWoofers
SB Acoustics Woofers SB Acoustics SubWoofers SB Acoustics Satori