Dalesford Speakers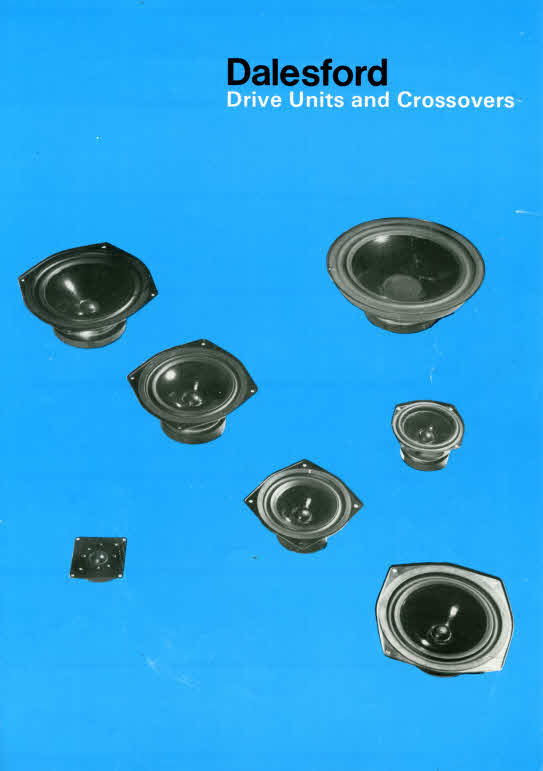 Dalesford Speakers Limited (later Dalesford Loudspeakers Ltd.) had their factory in Pudsey, Yorkshire, England in the 1970's and early 1980's. Set up in 1976 by John Sugden helped by his 2 sons, they went out of business in 1983, although the name was used again by Cambridge Audio in their Cambridge/Dalesford export range which utilised similar drive units in the early 1990's.
A datasheet for all their speakers is here.
They were primarily an OEM drive unit manufacturer, many of their units were physically similar to the KEF range, and also used Bextrene as the cone material. Dalesford tweeters were sourced from Isophon (KK10) and Audax (HD9x9).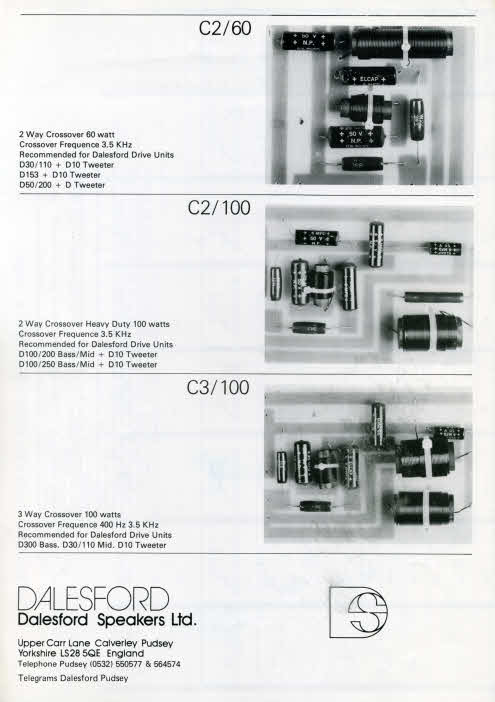 They were used extensively (often re-badged) by UK-based manufacturers such as RAM, Tangent, WAR, Swallow and in the USA by Fried using "export" versions in several designs. In addition, they provided drive units for several kit manufacturers as well as bringing out a number of systems including crossovers (supplied by Falcon) for retail.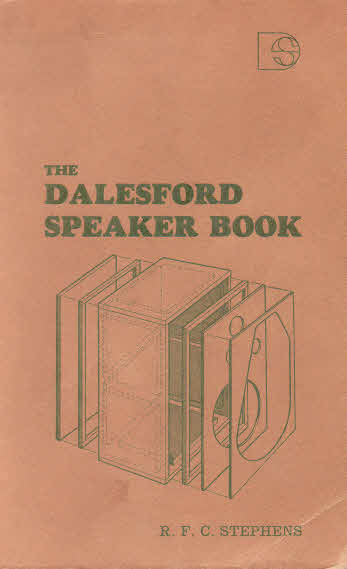 A rarely seen book of recommended designs using mainly Dalesford speaker units called the "Dalesford Speaker Book" by R.F.C. Stephens was published in 1977 ( available for download by clicking here or on the picture of the cover).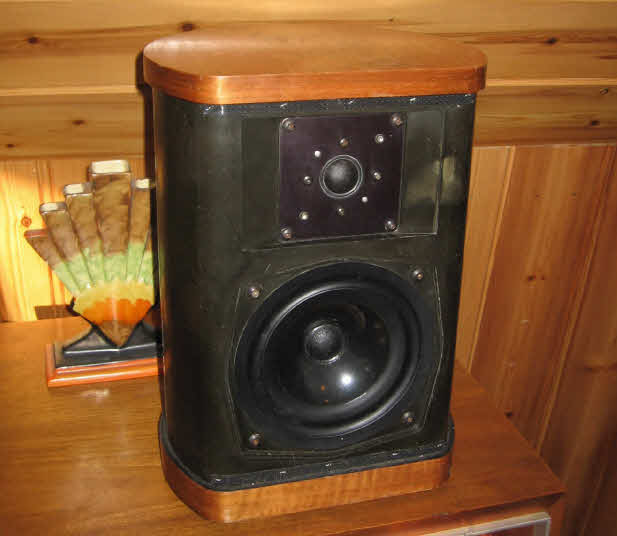 Their most famous system is probably the eponymous Dalesford D, the design for which must have been derived from the Rogers JR149 but as can be seen from the pictures had a D-shaped cabinet formed from polymer laminate (40 layers) with 2 D-shaped wooden end caps. The grille foam design was essentially similar to that used on the JR149. It got an "excellent" review in HiFi News (October 1980).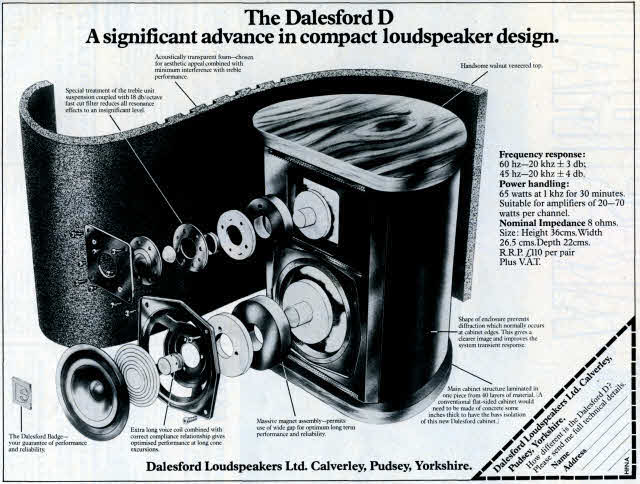 Introduced in September 1978 it came with an 6" woofer and a re-badged Audax tweeter. Price was £124.00. Construction is shown in the advertisement from HiFi News November 1978. A larger floor-standing version called the D Major was introduced in November 1978, no pictures are presently available, but it apparently had a 10" ABR, Power Rating of 100W and retailed at £150.00.
The general view now held is that Dalesford drive units are not as good as their KEF counterparts, although the reputation of the OEM systems they were used in e.g. by RAM would tend to contradict this. Used 5" D30/110 units are quite sought after still. Malcolm remembers going to the RAM factory and seeing the assembly line staff with badly cut hands from having to handle the Dalesford speaker chassis's which did not have properly finished metalwork before despatch to RAM.
The company was set up in 1976 by the Sugden family ( John Sugden and his sons Martin and Phillip) who ran a steel pressing company that made amongst other products loudspeaker chassis. It ceased manufacture in 1983.
There is not much published material on Dalesford, so if anyone has more information on Dalesford Loudspeakers (or worked there), please contact us and we'll be very happy to add it to this page.