Alcap Capacitors Standard 50V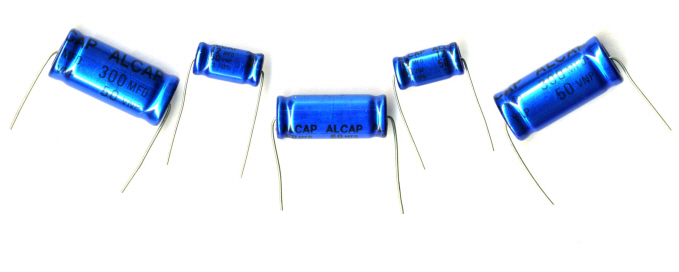 Alcap 50V Standard Capacitors are electrolytic capacitors designed for hi-fi loudspeaker crossover applications.They feature a compact size with a 10% maximum DF @ 1KHz for values up to 220 μF (20% above 220 μF).
Some values are now in short supply. Where values are not shown, the value is out of stock, please use 100V High Power types.
A loudspeaker which has been voiced using Alcap capacitors or where Alcap are replacing original black ELCAP capacitors will remain true to the designer's intended sound character.