Alcap Capacitors Low Loss 50V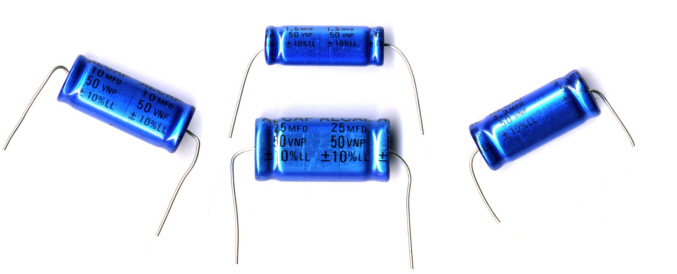 Alcap 50V Low Loss Capacitors are high quality genuine low loss capacitors featuring low ESR (Equivalent Series Resistance) and high ripple current capability. They are exclusive to Alcap and Falcon and specified by many OEM manufacturers.
They are used in more critical applications than the Standard 50V, e.g. as series feed to a tweeter where high efficiency is desired. Maximum DF is lower than other types at 5% @ 1 KHz. Available in 50V DC working (63V surge).
A loudspeaker which has been voiced using Alcap Low Loss capacitors or where Alcap Low Loss capacitors are replacing original black ELCAP Low Loss capacitors (marked LL) will remain true to the designer's intended sound character.